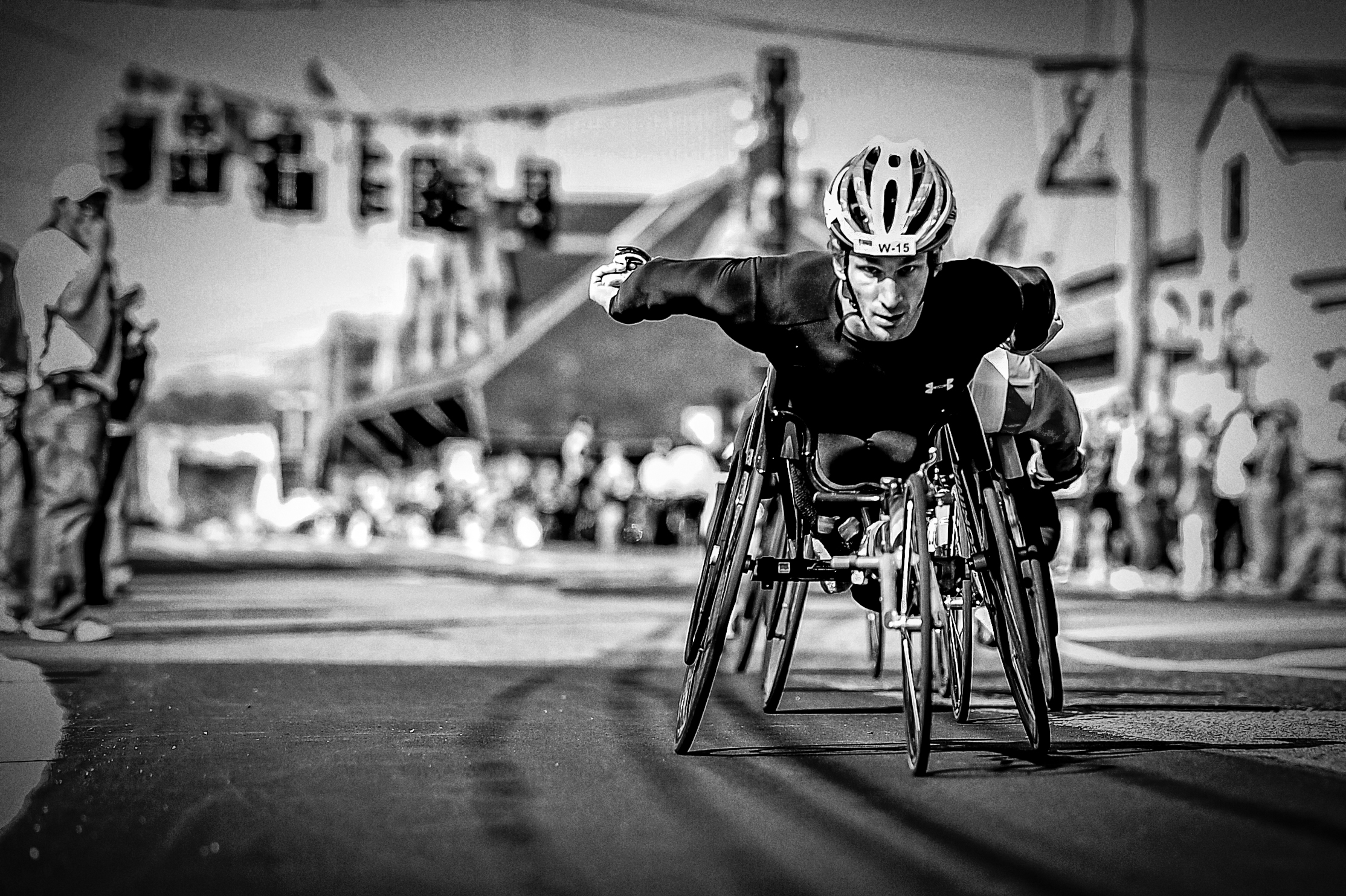 Gold Medalist
World Champion
Entrepreneur
Motivational Speaker
Josh George moves fast. At the age of four he traded in walking for rolling and then turned those wheels into wings, constantly striving to move faster. Josh has won five Paralympic medals, is a six-time world champion, world record holder, and has won multiple major marathons. Along the way he has become a sought after motivational speaker, and an entrepreneur. In his journey Josh spreads the message of inclusivity, maximizing your potential, and, above all else, the idea that we must keep moving fast.
A Captivating, Motivational Speaker
Josh George is an experienced motivational speaker and emcee, in corporate, non-profit and educational settings. Josh tailors his talks to best relate to the audience and explore what it takes to Maximize Your Potential no matter what field or industry you are in.
Join me in appreciation of the human experience
We all have our own stories. They are unique in many ways, but similar in many more. I invite you to follow me while I race, train, travel, win, lose, succeed and fail. Follow me while I explore the vastness of the human experience, and please, share with me your own explorations.